_
CLS – Chartered Energy and Fleet
Established in March 2014, CLS Energy work with organisations to reduce their energy and fuel use, decrease their costs, reduce greenhouse gas (CO2e) emissions and improve their triple bottom line. We take pride in only providing specialists.
On average, each customer has saved around 18% of their energy and fuel costs; Equating to an average 3.5% uplift on their annual profits. Customers include Nivea, Uniserve, Hallmark, Titan Airways, Oxford Airport, Freightroute, Headlam Group, Gregory, Epwin Group, GAP, Qatar Airlines and Regatta.
CLS Energy are a chartered and specialist energy and fleet transport consultancy service. We work with both commercial and public sector customers.
As a team of experienced and specialist energy and fleet associates working across the UK and 26 EU member states; All our assessors are Certified and/or Chartered Energy and/or Fleet Managers. Each having worked in their sector for over 15 years.              Meet the Team…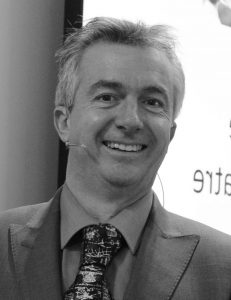 Company Director, Alan Asbury (FEI) is a Chartered Energy Manager, Chartered Fleet Manager (CMILT), Chartered Environmentalist (CEnv), and Chartered  Resource and Wastes Manager (CRWM), with an MSc in Environmental Management from the University of  Nottingham. An ESOS Lead Assessor with the Energy Institute, he is also a registered Energy Auditor – Environmental Assessment Scheme (EAS SI-426) in Southern Ireland, (Eire), Denmark and Sweden. Alan has just taken our ESOS Phase 2 Customers in these four countries through full compliance and saved them over £35.5m with greenhouse gas emissions reductions amounting to just over 78,683 tonnes of CO2e.
Alan was trained by the Energy Institute to its highest  level; European (now Advanced) Energy  Manager (EurEM) AEM in 2010, and has been a full  member of the Institute (MEI) until Sep 2018, at which point he was elected to its highest Fellowship (FEI) grade.
Alan achieved Certified Measurement and Verification Professional – CMVP® (IPMVP) status in 2014, (renewed in 2017 and 2020) with the UK Association of Energy Engineers (UKAEE). This allows for guaranteed savings to be demonstrated as required using IPMVP global industry standard software.
One of the UKs first 20 ESOS Lead Assessor with the Energy Institute since October 2014, he is personally qualified to provide and oversee mandatory four-yearly energy and fleet assessments for large companies across four EU member states.
​
Alan has more than 17 years of experience in assessing buildings and processes for energy reduction measures, controls and solutions.
He is also a chartered and specialist fleet assessor and delivers significant savings across light commercial and grey fleet, through HGV and marine vessels to aircraft fleets. He works with public and private sector organisations to achieve NetZero or Carbon (CO2e) Neutrality.
Alan conducts investment grade energy assessments, audits and presentations to commercial companies; He lectures on Sustainability, Climate Change and Environmental Impact Assessment at the Universities of Greenwich and Middlesex to MSc students and is a qualified trainer for CLS Energy.
He was awarded National Sustainability Manager of the Year in Dec 2012, and won the Energy Savings Trust's Fleet Hero (Silver) Award in Nov 2015.
Associate and Practitioner of the Institute of Environmental Management and Assessment since 2000, and recently elected to Fellowship (FIEMA), he is a member of the South Central Freight Council for the Freight Transport Association (FTA) (now Logistics UK) and the Institute of Car Fleet Managers (ICFM). Alan is an active member of the European Energy Efficiency Network where he represents the UK and Sweden.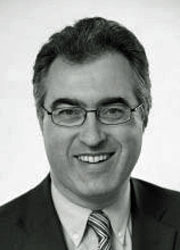 Conor Molloy provides specialist fleet and energy advice. He has an MSc in Energy Management and Renewable Energy from the University of Ulster.
​Conor is a Certified Energy Manager (CEM) and Certified  Measurement & Verification Professional – CMVP® (IPMVP), with the Association of Energy Engineers (AEE), as well as a trainer for ISO 50001 Energy Management System (EnMS).
In recent times, he has trained well over 100 ESOS Lead Assessors in Transport Energy Auditing, led on the publication of EN 16247-4; Europe's transport energy audit standard and contributed to ISO 50004.
Since 2005, Conor has been helping businesses to save fuel and manage their energy usage for profit and reduced emissions.
​Conor is a full member of the Association of Energy Engineers (AEE), Chartered Institute of Logistics and Transport (CMILT), Freight Transport Association, Ireland (FTAI), Institute of Management Consultants and Advisors (IMCA) and the Efficiency Valuation Organisation (EVO).  Conor is a registered ESOS Lead Assessor in the UK and a registered Energy Auditor – Environmental Assessment Scheme (EAS) in Southern Ireland, (Eire). In 2014, he was elected Chair of the EU Transport Energy Management Working Group. Conor is also an active member of the European Energy Efficiency Network.
Conor has helped some of the biggest names in freight transport to achieve significant fuel, cost and carbon savings. It is no exaggeration to state that he is an authority on fleet related issues.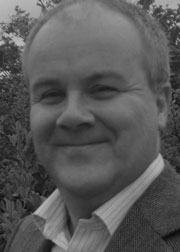 James Hoare, FEI, FIET, Chartered Energy Engineer; CEng (with the Energy Institute), provides specialist renewable energy generation and electrical engineering expertise for CLS Energy.
James is an experienced and qualified professional engineer with 30 years Engineering, Innovation/Product Development, Commercial, Marketing, Sales / Business Development and Managerial experience in the Energy industry, with business start-ups through to large Utility/Manufacturing/Consulting and Construction Organisations. He was trained by the Energy Institute to its highest level Advanced Energy  Manager (AEM).
He is an ESOS Lead Assessor and a respected specialist in Renewable Energy generation technologies, with a wealth of experience in Solar Photovoltaic (PV), Solar Thermal, large and small scale Wind Turbine technologies, as well as Hydro, Energy from Waste (EfW), Biomass (Heat and Electricity) and Heat Pump installations and in "off grid" Energy Storage Systems.
He is a specialist in systems verification and validation testing, thermographic investigation, fault investigation and grid connection for distributed generation.
​Other experience includes conventional power generation, transmission and distribution, network automation, SCADA/EMS/Telecoms and Traction Power Supplies (AC and DC), Substation / Overhead Line / Underground Cabling design/construction LV11/25/66/132/275/400 kV.
James is a Civil Aviation Authority (CAA) compliant and qualified drone pilot. He has demonstrated capability to the CAA of operating safely in UK Airspace and holds Permission for Commercial Operations (PfCO) with 20 metre exemptions.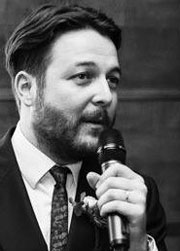 Richard Elton provides formal energy assessments for CLS Energy Ltd. He is a qualified and practising Energy Assessor and Green Deal Advisor, trained to deliver Minimum Energy Efficiency Standards (MEES) and can provide bespoke advice to the achievement of required DEC and EPC levels as required.
With over 10 years of energy assessment experience, he has personally trained well over 1,000 individuals in various aspects of building assessment and software reporting.
Richard is qualified to conduct Non-Domestic (Commercial) and Domestic (Residential) EPCs to levels 3 and 4, SBEM Calculations, Air Conditioning Assessments to level 4, and Display Energy Certificates (DECs) as well as Domestic On Construction Energy Assessments to level 3.
Richard has a level 4 Award in the Internal Quality Assurance of Assessment, Processes and Practices. A pragmatic and valued member of the team. He has a comprehensive knowledge of current Building Regulations. Richard is certified to DEA, NDEA, DEC, ACEA, DGDA, NDGDA, DOCEA.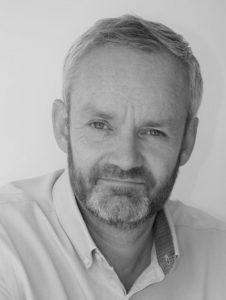 Stanley Rayfield MIET, MEI, AssocRICS is an Energy and Environmental Consultant dealing with the environmental impact of workplaces. With a background as an Engineer and Surveyor, he has a strong knowledge of buildings, their services and the operational factors that can influence environmental impact.
He advises organisations across the UK on compliance with ISO standards, energy and environmental management, provides training and identifies opportunities for energy and emissions reduction.
Stan is an ISO 14001, ISO 50001 and ESOS lead auditor and is individually qualified for all strands of energy assessment. He works with clients towards NetZero or Carbon neutrality.
Additionally, he is able to both advise and assist clients in implementing the requirements of the following obligations:
Streamlined Energy and Carbon reporting: The Companies (Directors' Report) and Limited Liability Partnerships (Energy and Carbon Report) Regulations 2018, Heat Network (Metering and Billing) Regulations 2014 (amended 2015), Part L: Buildings Regulations 2010 (amended 2018), The Fluorinated Greenhouse Gases Regulations 2015 (Amended 2018) and TM44, The 'Water Supply (Water Fittings) Regulations 1999, The IET wiring regulations: 2018 18th Edition, The Control of Legionella, COSHH: The Control of Substances Hazardous to Health Regulations 2002 (amended 2020) and The Waste (England and Wales) Regulations 2011 (including amendments)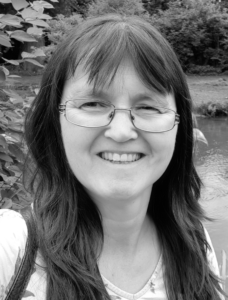 Stella Job has an MA (Oxford) degree in Engineering Science. She is an experienced sustainability professional with strong knowledge of transport, energy and construction sectors, in relation to advanced and sustainable materials and manufacturing, recycling, R&D. She supports companies large and small in relation to recycling of composite wastes and sustainability of materials and manufacturing processes and is passionate about integrating sustainability and appropriate life cycle assessment from the start of the design process.
As Sustainability Specialist for the FlyZero project on zero carbon aviation, she was responsible for analysing the climate impacts of atmospheric emissions as well as life cycle assessment of aircraft materials and manufacturing.
Stella is an alumna of Oxford University (Engineering Science) with an early career background in civil engineering infrastructure. She is a strategic thinker, having chaired the UK Composites Leadership Forum Sustainability Working Group for seven years, and has been an active member of international strategic groups such as the EuCIA Sustainability Working Group, the Global Composites Sustainability Coalition and the steering group of E-LASS (European network for lightweight applications at sea).
In addition, Stella has organised numerous technical events and co-authored several good practice guides, state-of-the-art reports, articles and book chapters. She has presented extensively in UK and internationally and lectures on sustainable materials at the Universities of Oxford and Loughborough.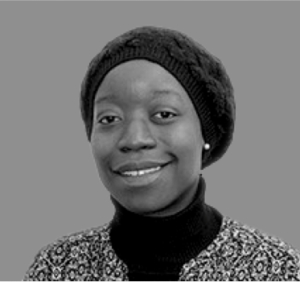 Shakirah

Akinwale BA, MSc, BCS
, is a Project Manager, Cost Consultant and Information Manager specialising in improving smart and digital capabilities and benefits within the built environment.
Having developed through previous roles, an architectural technician, design manager, quantity surveyor, employer's agent within real estate and project management consultancies; she has had wide
exposure to the best and the worst of industrial practices.
She provides consultancy project management and cost management services with a BIM (ISO 19650) enabled, and compliant process.
Additionally providing consultancy for diverse members of the construction supply chain, helping improve their digital competence and overall efficiency, productivity and means of collaboration.
As an Energy Associate at CLS Energy, Shakirah manages and performs analysis on asset information in support of the Senior Assessors and Clients.
Her role within CLS includes, but is not limited to:
Establishing and managing common data environments including setting procedures and protocols.
Receiving and validating information from other project team members.
Assisting in assembly of information for project outputs, and the asset information model.
Producing bespoke software solutions for carbon reduction and trajectory projects
Providing energy site assessments.
As the in-house, self styled Techie, she also delivers simulations for measuring sustainability, and providing recommendations for improvements.
Using digital software and measuring tools to produce thermal, carbon/ energy, daylight, overshadowing, 3D and spatial modelling.