How do CLS Energy help companies to achieve Zero Carbon (CO2e)?
Agree and set your scope and boundaries
Establish an accurate baseline
Conduct investment grade energy and fleet audits (and assess other scope 3 areas)
Address: Behaviours, measures, technologies, actions and controls
Establish a fully costed plan
Measure, verify and review
Establish target
Formulate a focussed project-led trajectory
Why reduce CO2e emissions? 
Lower your environmental impact whilst reducing your operational costs.
Deliver a competitive cost advantage (we average 18%).
Enhance your reputation as an organisation that strives to make a serious difference.
Increase your market share as customers and supply chains demand what you have.
If your business is considering how to reduce your carbon footprint?
Addressing your CO2e footprint with CLS Energy is not about offsetting or buying your way out of the problem. We work in long-term relationships with companies such as Aico, FIS, Landmark and Bottomline Technologies as well as with Councils that include Gloucester City, Dacorum Borough, Wokingham Borough, Bedford Borough, South Northants and North Herts District that each have genuine ambitions to tackle their emissions at source.
In this way, they can never be accused of 'greenwashing' and will make real and ongoing auditable energy, cost and CO2e savings. These will be based on the findings of forensic energy and fleet assessments for which we have collectively more than 100 years of experience.
If you'd like to discuss your sustainability goals, then get in touch with Alan Asbury
Our Technical Director at CLS Energy, Alan lectures on Sustainability & Climate Change to built environment and H&S masters students at the Universities of Middlesex & Greenwich. About Alan:
Full member of IEMA since 2001, elected to Fellowship (FIEMA) in June 2020.
Chartered Logistics and Transport Manager (CMILT) since Sept 2018
Chartered Energy Manager (Energy Institute, elected to Fellowship (FEI) in 2018).

ESOS Lead Assessor for the UK, Eire, Sweden, and Denmark since Oct 2014

Certified Measurement and Verification Professional (CMVP) since July 2014
European Energy Manager (EurEM) since Sept 2010
Chartered Environmentalist (CEnv) since its inception in July 2005 by the Society for the Environment.
Chartered Resources and Waste Manager (CRWM) since June 2004
Alan has an MSc in Environmental Management and Sustainability (1999)
CLS Energy's Carbon Reduction Consultancy Service
"Following the government's further commitment in 2019 to achieve Net Zero emissions by 2050 and the outcome of the Paris Agreement, it is clear that carbon management and Net Zero goals make good business sense for forward thinking organisations and their supply chains. There is an onus on businesses to be transparent in reporting and developing environmental objectives to reduce their negative environmental impacts".
With CLS Energy's own pledge of zero carbon by 2025, we help companies assess where they are now, where they want to be, and work with them to provide a personalized plan and trajectory on how to get there.
The range of services we offer are bespoke to each company's requirements, aims and objectives:
Carbon Baseline (foot-printing) – Establishing scope and boundaries and what to include in your carbon footprint, collate and assess data and provide technical support with carbon footprint calculations to International GHG standards.
Carbon and energy audit – we conduct desktop and site-based audits of your facilities, processes, energy and fleet management practices, and how energy and fuel are being used, to identify and recommend areas for improvement.
Science Based Targets initiative (SBTi) – All of our calculations and targeting use these targets to ensure that what we are proposing will deliver to the Paris Agreement. 
ESOS Assessment – As one of the first 20 UK ESOS Lead Assessors, having personally assessed over 100 UK and EU Company/s operations, buildings and fleet to full compliance. Alan can guide obligated companies through the ESOS regulations and ensure compliance whilst identifying practical energy and transport fuel saving opportunities. Average savings of 20% of total energy and fuel costs.
SECR consultancy – we can address SECR compliance for obligated companies, including comprehensive reporting requirements, calculating energy use and associated emissions in line with the GHG protocol, and producing your final report for your annual accounts.
Target setting – we will agree a target and set a trajectory to achieving this through practical measures, technologies, controls and behaviours across energy, fleet and renewables.
ISO 14001 / 50001 consultancy – we can support you with achieving and maintaining an Environmental or Energy Management System in line with the international standards.
Carbon sequestration or offsetting – the last item on the list, we can advise you on the best approach once all energy and cost saving opportunities have been exhausted.
Next FREE to attend webinar
"Zero Carbon Consultancy – How we can help businesses achieve their carbon reduction & sustainability goals and meet legislation including SECR"
Date to be confirmed on Zoom
CLS Energy offers Chartered Consultancy to support effective energy and fleet management. We comprehensively assess buildings, operations and fleet to recommend viable measures, controls, actions and behaviours for cashable savings and Greenhouse Gas (CO2e) reduction opportunities. We specialise in reducing the cost of fleet management and the implementation of renewable energy solutions. Please read our Testimonials and get in touch if you'd like to speak with us, or any of them.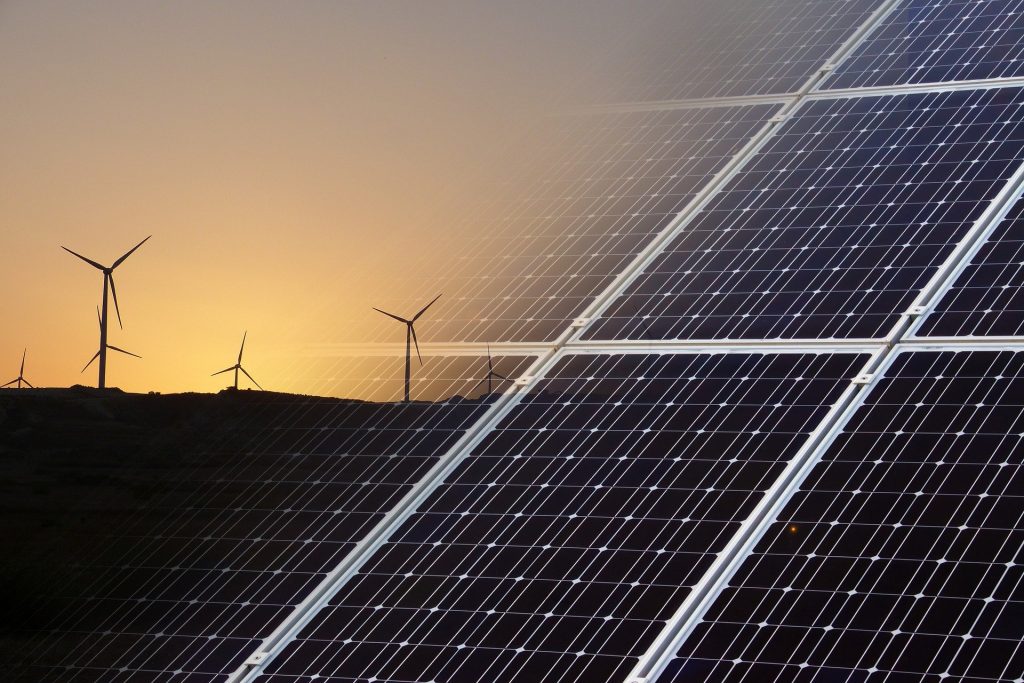 Working Towards Carbon Neutrality
CLS Energy has set its own ambitious target to become carbon neutral by 2025. Our significant energy user is transport fleet and this is now fully battery electric.
Alongside this, we work with organisations, including large multi-nationals and Local Authorities to implement strategies that will bring them to carbon neutrality.
The starting point is a discussion to understand your goals, your scope and boundaries,  and the current carbon emissions levels of your business. With a clearly defined, measured and verified baseline and target, we can then deliver data-led, internationally certified; through IPMVP certified measurement and verification professional assessment, site and operational assessments and vehicle profiling, following ISO 14000 series guidance to demonstrate your route to savings in energy, fuel, cost and carbon.
Want to Achieve ESOS Compliance?
CLS Energy is experienced in providing ESOS Audits and compliant assessments for mandated companies. Our consultancy services can ensure that you provide all the necessary data for annual Streamlined Energy and Carbon Reporting (SECR). We will ensure that your business is in a strong position to make informed choices regarding greenhouse gas reduction measures.
"Compliance with ESOS, through CLS Energy, helped us identify areas to save energy with a cost-saving opportunity of £69,000." – P.P. Nivea Beiersdorf
Looking to Cut the Cost of Fleet Management?
Fleet fuel expenditure can eat into the profitability of any business; CLS Energy will reduce this cost. Our customers include HGV, freight, haulage, logistics and distribution companies, for which we have made an average fuel saving of £5,267 per vehicle. Our fleet management services include advice on aerodynamics, telematics assessment, controls, technologies, driver behaviour and alternative fuel solutions.
As a Chartered Fellow of the Energy Institute (FEI), Alan Asbury is registered to undertake SECR Fleet Energy Assessments. His expertise in this field will support your strategic energy planning and compliance.
"After conduction comprehensive audits, CLS Energy demonstrated savings to our buildings and fleet amounting to £80,600 (more than 27% of our energy and fuel spend). We have been delighted with the recommendations and work conducted." – Bottomline Technologies
Why CLS Energy?
In the last 12 months, CLS Energy has delivered energy and fleet fuel saving of £29,015,882 and reduced greenhouse emissions by 19,598,350kg CO2e. According to independent greenhouse gas equivalencies calculators, this carbon reduction is equivalent to planting 3,324,063 tree seedlings and allowing them to grow for 10 years.
We provide only specialist, not generalists.
We are Chartered consultants, offering considerable expertise in our field. We are committed to helping your organisation to reduce your carbon footprint, whilst saving money in the process. If this matches your priorities, call us on 01865 421008 or submit the enquiry form on this page.
Is your organisation  considering how to reduce its carbon footprint?