CLS Energy (Consultancy) Ltd is today formalising its pledge to be carbon neutral by 2025.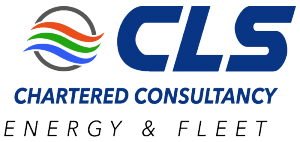 The aim is to achieve this within 5 years through continuous improvement. As a company that recommended CO2e (greenhouse gases) reductions to its commercial customers of 19,598,000 kg (19.5 million kg) in 2019 (with financial savings of around £30m), we are working to support our customers to deliver on these savings and to continually improve; We feel it is both appropriate and necessary to set an ambitious target. CLS have established our significant energy consuming operations and will be focusing on delivering savings with these first so as to make optimal and most meaningful reductions.
We can assist companies to similar ambitions through carbon foot-printing and, if desired, linked to SECR.
This work is in recognition of the Climate Emergency and the fact that climate change represents the greatest recorded existential threat to humanity.

Alan Asbury
Director
24th January 2020