Gregory Distribution are a major haulage and logistics company operating from more than 35 sites across the UK.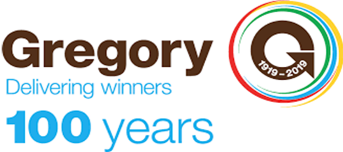 In 2019, they had found an Assessor to get them compliant to ESOS Phase 2 but had been unable to locate a Fleet Specialist.
As a national haulier with over 1,000 artic tractor cabs on their fleet; It was clear that fleet derv represented the significant energy user of the company at over 90% of their total energy consumption.
Following recommendations, Alan Asbury of CLS Energy was called in and, following brief discussions, he was appointed to carry out the fleet assessments for Gregory in England, Scotland and Wales. Alan attended the principle sites in Devon and Aberdeen and assessed and profiled a large sample of the fleet.
Following physical profiling of the fleet, fuelling data interpolation and a comprehensive assessment of two sets of telematic systems, Alan was able to come up with 24 separate recommendations across the class 1, class 2, commercial van and car fleet.
Despite the fact that Gregory run an excellent operation with a fleet almost entirely comprised of Euro VI vehicles, Alan was able to demonstrate savings of 12.1% across total fuel consumption.
Following our works with Gregory Distribution, this is what they were kind enough to say:
"Alan Asbury of CLS Energy conducted ESOS assessments for our 1,000 strong HGV fleet. He explained the process, ran assessments and calculations
and set out his findings using advanced approaches to the delivery of fuel savings opportunities amounting to over £5m.  ." D.B. Gregory.